Our Executive Team remains involved in the day-to-day business, providing support for managers and employees alike. We operate the business with minimal hierarchy which allows us to move quickly with any issue or opportunity.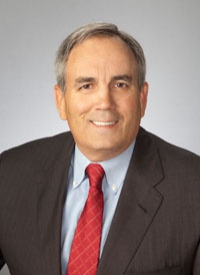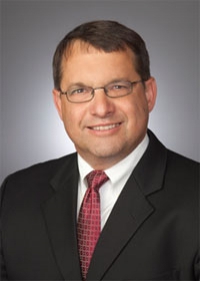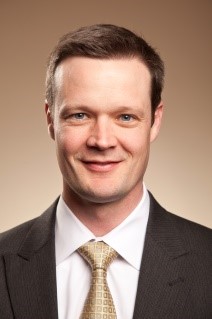 Zachary G. Clark -

Chief Financial Officer
Zac joined Finley Resources Inc. in 2010 as the Assistant Controller.  As Assistant Controller, he developed a solid foundation in oil and gas accounting and was responsible for authoring the financial statements. While in this position, he began managing the tax returns and tax strategies for the Finley entities, which he continues to do today. 
In 2013, Zac moved into the role of Treasurer, shifting his primary responsibilities to forecasting, budgeting, Credit Agreement compliance, and managerial reporting.  His expertise in these areas played a crucial role in the company's shift from a defensive strategy in 2015 and 2016 to the current offensive strategy.
In 2017, Zac took on the role of Chief Strategy Officer. With this role, he gained the responsibility of establishing accountability across the entire organization to achieve the goals and strategies established by the executive team. He continues to help set those strategies, with executive team, to ensure we meet our financial and growth goals.
Before coming to Finley Resources, Zac was a 50% owner in a Certified Public Accounting firm located in Winter Park Florida. He specialized in corporate, partnership, and individual taxation and consulting.  With his business partner, he quadrupled the size of the firm over this seven year period through the acquisition of two additional firms.
Prior to that, Zac was the Director of Operations and Controller of three restaurant/bars at the Orlando International Airport that employed approximately 50 people.  He was responsible for all bottom line decisions and all human resource activities. He worked closely with the shareholders to establish financial goals and strategies.
Zac received a Bachelor of Science in Accounting in 1996 from the University of Florida and a Master of Business Administration from the University of Central Florida in 1999.
Matthew Cooper -

Vice President of Land & General Counsel
Matthew has been with Finley Resources since 2006. He holds a JD from Texas A&M School of Law and a BBA-Finance from the University of Mississippi. Matthew is responsible for managing the Land and Legal function of the Company. While at Finley Resources, he has overseen the acquisition and divestment of hundreds of millions of dollars of oil and gas properties and worked most of the major producing basins in the United States.
He is licensed to practice law in the State of Texas, a member of the American Bar Association, State Bar of Texas, American Association of Professional Landmen, Fort Worth Association of Professional Landmen, Permian Basin Landmen's Association, Wyoming Association of Professional Landmen, and was named one of Oil & Gas Investor's "20 under 40" Rising Stars in A&D.